The Sphere Las Vegas: characteristics and records – We Build Value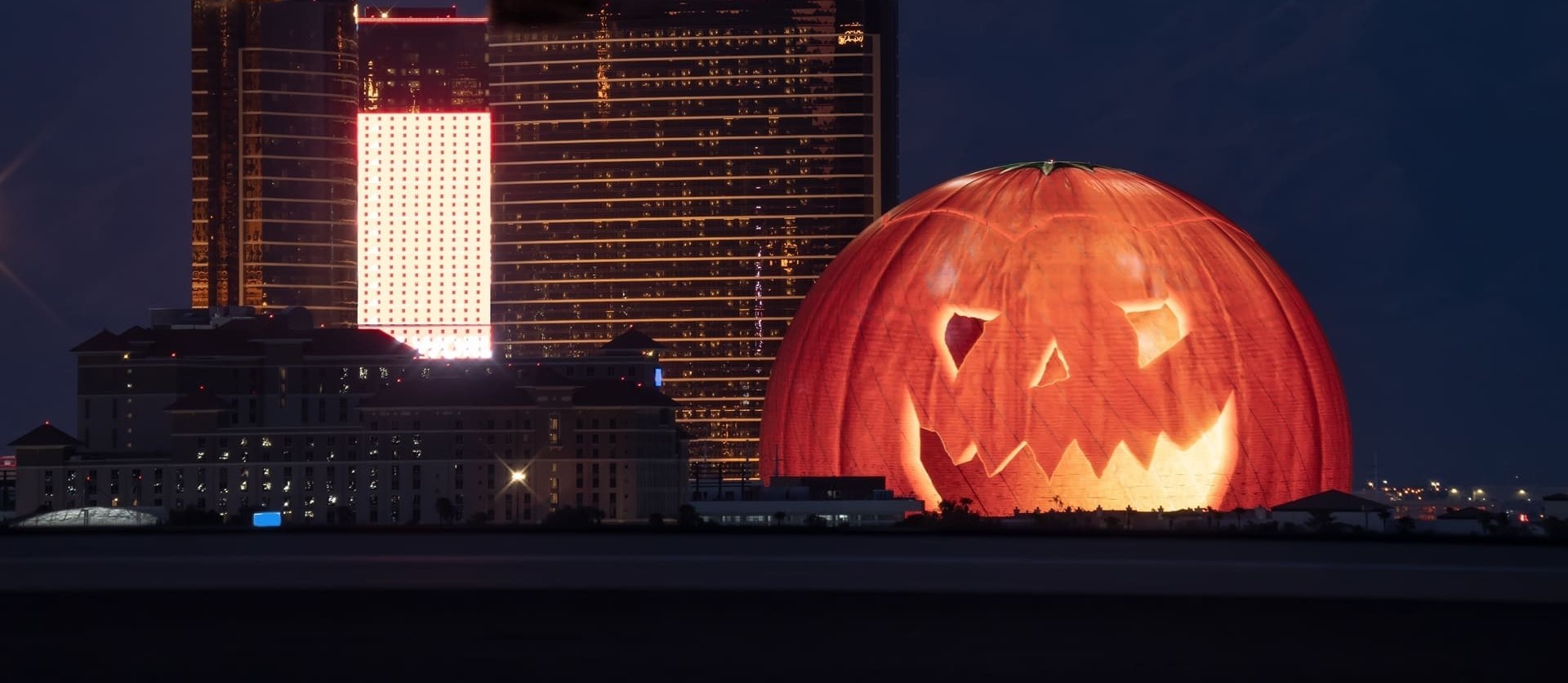 A stage set up on the street, no advertising, a crowd of open-mouthed passersby. This is how U2, one of the world's most famous bands, performed by surprise in Las Vegas, singing their new single "The Atomic City" last September 16th.
This choice fell on the City of Lights because here, on September29th, the Irish band is set to inaugurate The Sphere, the world's largest spherical building, located just steps away from the famous Las Vegas Strip. Bono Vox's voice will resonate in the large planetarium and will announce the latest achievement in architecture and engineering in terms of construction—a giant sphere capable of accommodating 18,600 people, with an outer surface of 54,000 square meters, entirely covered in LED displays. Since the completion of construction last July, these displays have impressed visitors and residents of the City of Lights with incredible projected videos, including the image of the Earth rotating on its axis.
Behind this new temple of entertainment, designed to host concerts, film screenings, and various events, is not only the adoption of the most innovative technologies, starting with the 16k internal spherical screen but also the futuristic approach of one of the world's most renowned architecture firms, Populous, which has left its mark on major projects like Tottenham Stadium in London, the Climate Pledge Arenain Seattle, and the Wimbledon Tennis Centre.
Compared to previous experiences, The Sphere is undoubtedly the most innovative due to its spherical shape, considerable size, and technical features that have brought Las Vegas back into the international spotlight.